Looky what I found over on
Etsy
. Aren't these the cutest house booties you have ever seen? I love the colors! WANT!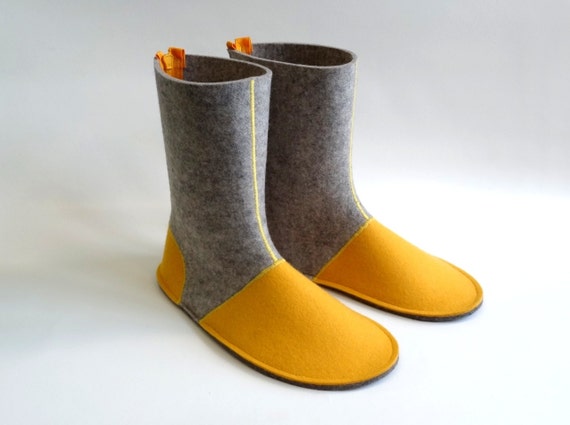 Meiseberlin is based in Germany and will hand make you a pair to order.
I also love this sweet children's pair. I think Ronan might need a pair to go with his Christmas jammies.