It's fall here in the great Pacific Northwest. Well, not officially, but for me, September first is the start of fall. So here we are. My favorite season. I love everything about it. Warm days (um... sometimes) and cold nights. Crunchy leaves. Birthday celebrations for both myself and the boy. Sweaters and tall boots. My absolute favorite thing of all is the first brisk day when I can smell a wood fire burning. A wonderful scent.
Ronan's room sortof has a Pacific Northwest theme. Trees, rainclouds, mountains, bears etc... I keep finding all these really fun cloud projects and cloud decor around lately and wanted to share some of my finds. I think clouds are just so sweet. And so fitting for Little Stumptown. Don't you think?
Found this sweet block set over on La Maison de Loulou blog. What fun! I want to try and see if I can do something like this. Wouldn't this make a nice baby shower gift?
Isn't this cloud lamp just adorable? I'm dying to make one for Ronan's room! Check out the full DIY over at Woonideeen
Sweet little cloud cookies at Amorelou blog. Get a cookie cutter for the project at Harriot Grace (I have one!)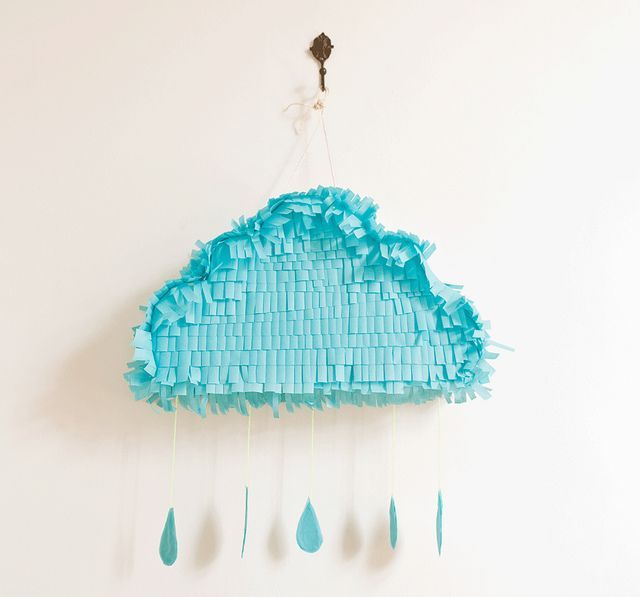 Love this cloud pinata!
Love this fun room by Mer Mag! She used the new stencils from Handmade Charlotte to create this dreamy wall. I'm going to get me a set of these stencils TODAY!
Oeuf NYC does it again with this fantastic cloud pillow!
Here's another project I've been wanting to do but I think it will need to wait until Ronan has a room with higher ceilings. These look amazingly real: How to make a cloud.